The Wait is Over: Vapotherm's HVT 2.0 Aerosol Disposable Circuit (ADPC) is Here.
We've got some news: The Aerosol Disposable Patient Circuit (ADPC) for HVT 2.0 is here and we have made some improvements.
3x Improvement in Aerosolized Solution Delivery
Our new and improved design of the HVT 2.0 ADPC results in a greater than 3x improvement in aerosolized solution delivery compared to our previous generation product.[1]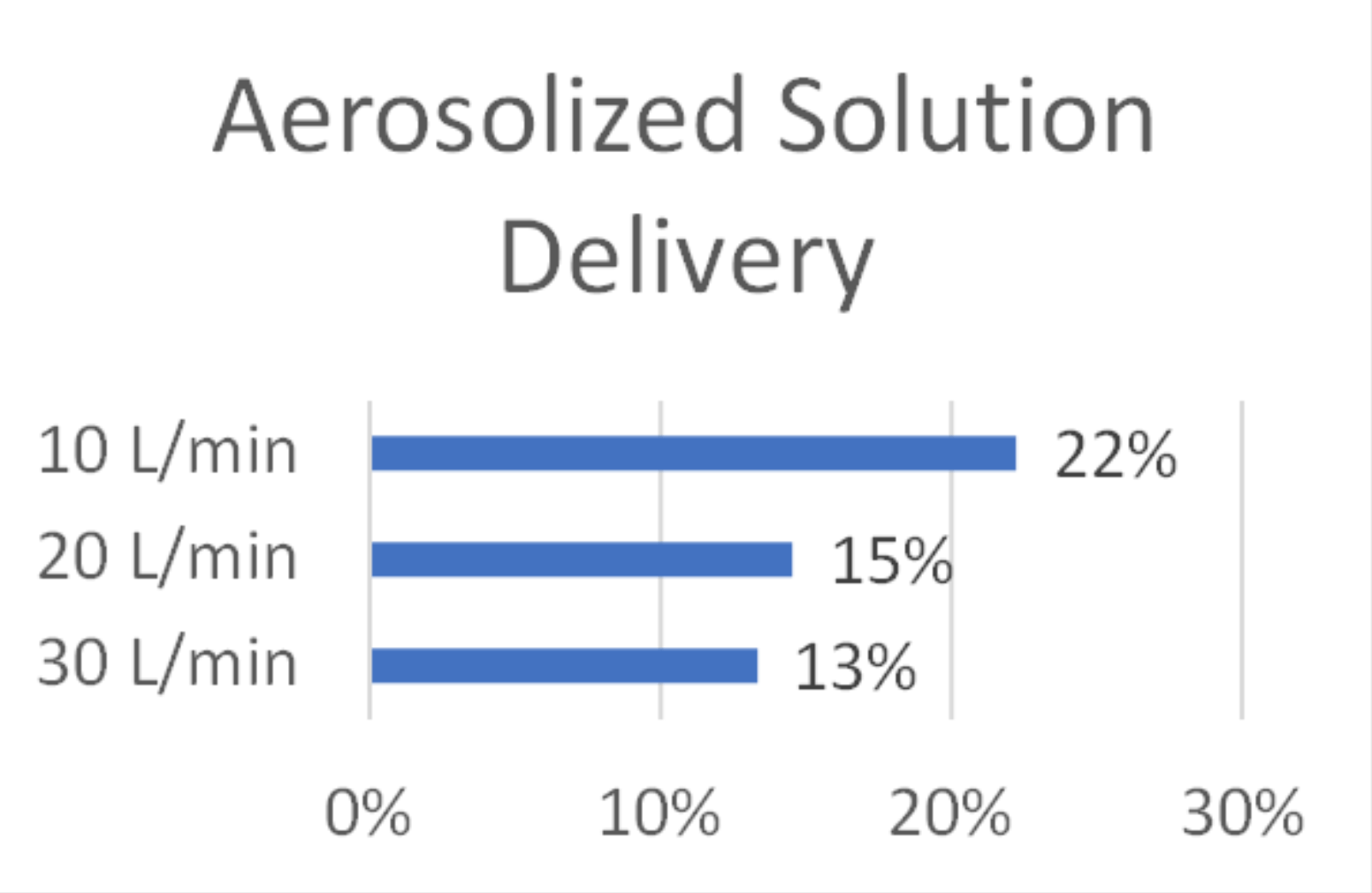 The new HVT 2.0 ADPC provides a more streamlined option for clinicians who use the Aerogen Solo nebulizer when delivering aerosolized solutions to patients receiving High Velocity Therapy. The ADPC enables clinicians to use the same circuit for delivering HVT and aerosolized solution delivery for both intermittent and continuous modalities.
Optimizing Workflows
The ADPC comes pre-assembled for immediate use and only requires condensate management once a day by the provider. A fully assembled ADPC with once-a-day rainout management (emptying the condensate collection bottle) was designed to make life easier for busy RT's.
It only takes a few minutes for the device to reach full temperature, so you can treat patients faster. The time to reach full temperate is dependent on the environment you are in, meaning, if you're in a cold environment, it may take longer. HVT 2.0 typically takes about 2-3 minutes to reach full temperature. Learn more about the HVT 2.0.
Continuing to Innovate
Because of the design innovations of the ADPC and HVT 2.0 device, more aerosol solution can be delivered to the patient while maintaining the efficacy of High Velocity Therapy. In addition, the delivery tube is softer to help improve patient comfort.
At Vapotherm, we understand aerosolized solution delivery has many factors and we will continue to innovate our products to better support you and your patients.
Learn more about the HVT 2.0 ADPC
SOURCES:
1. Based on internal bench testing performed with PF ADPC, AAA-1, and HVT-ADPC at 20 L/min