Vapotherm provides high velocity nasal insufflation (HVNI) with simultaneous oxygen delivery to augment breathing of spontaneously breathing patients suffering from respiratory distress and/or hypoxemia in the hospital setting. It is not intended to provide total ventilatory requirements of the patient and not for use during field transport.
The information provided in this section is for educational purposes only. This information is not intended to support the safety or effectiveness of Vapotherm products, or diagnose, treat, cure, or prevent any disease. It is not a substitute for consultation with your healthcare provider and should not be construed as medical advice. 
Why the Shift from Pressure Ulcer to Pressure Injury?
If you, like me, started your clinical career decades ago, you probably heard the term "pressure ulcer" over and over again. But the term "pressure injury" has become much more prevalent now when discussing wound care and prevention. It even happened that recently, the National Pressure Ulcer Advisory Panel (NPUAP) officially changed their name to National Pressure Injury Advisory Panel (NPIAP).
When Albuterol Isn't Recommended—A Way to Rehydrate Airway Mucosa
If you work with respiratory distress patients, you've probably heard jokes about the frequent use of albuterol. It's a very common go-to medication, but it's no laughing matter if it's used when not recommended — as is the case for bronchiolitis treatment.
How Your Precision Flow® Systems Could Help Streamline Your Emergency Department Workflow
Given the flu season is in full swing you are likely seeing patients coming in with respiratory distress that stems from exacerbations of underlying conditions, like COPD. Chances are you are using noninvasive positive pressure ventilation (NiPPV) to treat some of these patients. If this sounds like your practice, you're not alone. But some of the steps in this workflow can be time-consuming — such as coaching patients for compliance or carefully increasing NiPPV pressure to clinical effectiveness.
Why Not All High Flow is the Same
In recent years, High Flow Nasal Cannula (HFNC) has gained popularity with clinicians treating patients in respiratory distress.
The general consensus about HFNC is that it is often viewed as an option that is more effective than standard oxygen therapy among hypoxemic patients and also more comfortable when compared to mask-based noninvasive ventilation (NIV).
Why It Matters That Not All High Flow is the Same
In a previous piece we discussed the various design elements that create differences among types of High Flow Nasal Cannulas (HFNC). Given the increasing popularity of HFNC, it's important to not just be aware of what makes one device different from another, but also to understand the difference in their clinical outcomes.
Treating PTSD Patients in Respiratory Distress—How to Manage the Mask Intolerance?
Two well-known things about non-invasive positive pressure ventilation (NiPPV) are that:
1. It is the gold standard for initial non-invasive respiratory distress treatment, especially resulting from COPD and,
2. It fails up to a third of the time because of the patients' mask intolerance.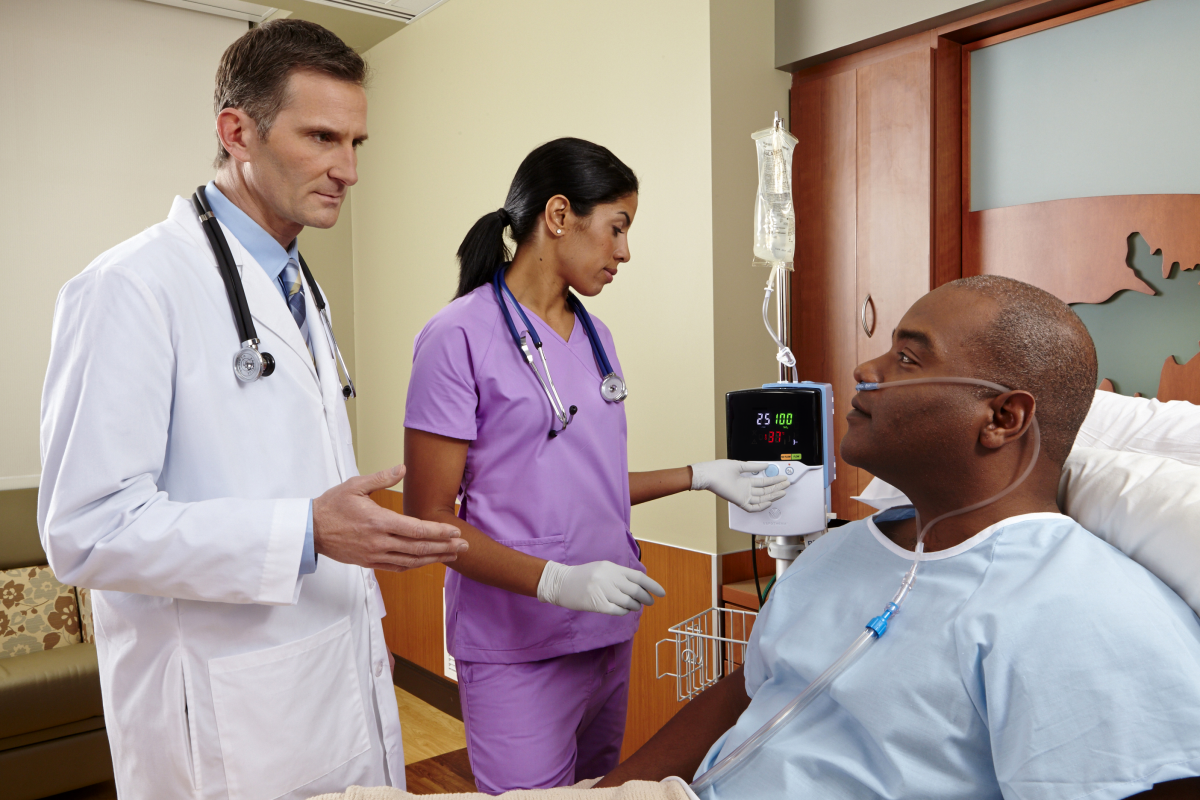 COPD Exacerbations During Respiratory Season — How to Help Your Workflow
It's that time of the year again — Respiratory Season is here, crowding many Emergency Departments, exacerbating underlying respiratory conditions like COPD, and stressing clinicians as they handle the increased patient volume. Time is of the essence and for some, shortening a workflow by just a little could make a difference in your day. So, how do you do it?
New Study Shows Vapotherm® High Velocity Therapy Improves Inpatient Ambulation
In October 2019, Siler and colleagues published the results of a prospective crossover pilot study in the Journal of Clinical Respiratory Diseases and Care titled "Assessing the Clinical Effect of High Velocity Nasal Insufflation on Improving Ambulation in Patients with Dyspnea: a Feasibility Study".
Getting Through Flu Season — Tips for Clinicians
It's that time of the year again. Flu Season and Respiratory Season are here and hospitals across the country are gearing up for the influx of patients streaming into their emergency departments.
It's a hectic time each year, so we decided to ask some of the respiratory therapists, nurses, and physicians on our team what helped them get through it as smoothly as possible.
A Gentler Alternative to nCPAP in the NICU
Although nCPAP is the gold standard primary respiratory support for premature neonates, it also causes nasal injury in 20%-100% of that vulnerable population. This is quite a wide range as the prevalence of nasal injury varies and is based on multiple factors, including the baby's gestational age and birth weight.