.
.
Summary: Safety and long term outcomes with high flow nasal cannula therapy in neonatology: a large retrospective cohort study.

Topic: Long-term Pulmonary Outcomes
McQueen M, et al. Safety and long term outcomes with high flow nasal cannula therapy in neonatology: a large retrospective cohort study. J Pulm Respir Med. 2014 Dec; 4(6): 216. 
McQueen and colleagues established a long-range comparison of clinical outcomes between High Velocity Nasal Insufflation (HVNI) therapy and nasal continuous positive airway pressure (nCPAP) using retrospective data to evaluate long-term pulmonary outcomes on over 1,300 HVNI patients, thus identifying trends for safety and the impact of HVNI on critical pulmonary parameters under current clinical practice. The study model compared three years of pulmonary outcomes data through patient discharge from five centers, which incorporated HVNI as standard non-invasive respiratory support, with population outcomes data from the Vermont Oxford Network (VON) neonatal database. The overall outcomes from these HVNI centers in the very low birth weight category (VLBW; <1500 g) were compared to the VON averages over the years of 2009, 2010, and 2011.
The patient populations between the HVNI centers and the VON are not different in any meaningful way. The HVNI centers had a greater percentage of smaller infants and a lesser percentage of larger ones. The average VON center primarily used nCPAP (69% of all infants) whereas the HVNI centers primarily used HVNI (73%). A lesser percentage of VLBW infants in the HVNI cohort experienced mortality and nosocomial infection. Compared to VON data, an appreciably lesser percent of the HVNI cohort were receiving oxygen at 36 weeks and less went home on oxygen.
The study published in the Journal of Pulmonary Respiratory Medicine in 2014, explores long-term outcomes between centers that use HVNI as the primary means of non-invasive ventilatory support, compared to the mean performance of centers in the VON database, where nCPAP is the primary mode of non-invasive support. Although the data for large patient cohorts can only be used cautiously to infer differences between groups, it clearly demonstrates no increased risk for short or long term adverse pulmonary outcomes associated with HVNI compared to conventional standard of care. The mean data from the VON database are outside of the 95% confidence intervals around the HVNI center means for oxygen use, with the VON data showing a greater incidence of oxygen use at the 36-week time point as well as oxygen use at home. The mechanistic understanding of HVNI may support this trend for reduced long-term oxygen use.
The authors note a limitation of this paper is that the data comparison is retrospective and absent a parallel control group. Patients from four of the five HVNI centers are also included within the VON database. Furthermore, the data comparison included the years before 2012 when there is a presumed inflection point in the routine use of higher flow rates in HFNC secondary to recent trials of short-term efficacy.
It was also noted that the data analyses could not derive statistical conclusions because there is no variance data from the VON database. However, the 95% CI around the HFT centers' data, in conjunction with the presentation of OR, provide some perspective as to the degree of difference. The trends can at least rule out the possibility of a rise in adverse events associated with HFT use.
Conclusion: Considering there was no trend for adverse events, and there was a trend for better outcomes pertaining to long-term oxygen use, these data support claims of safety for HVNI as a routine respiratory management strategy in the NICU.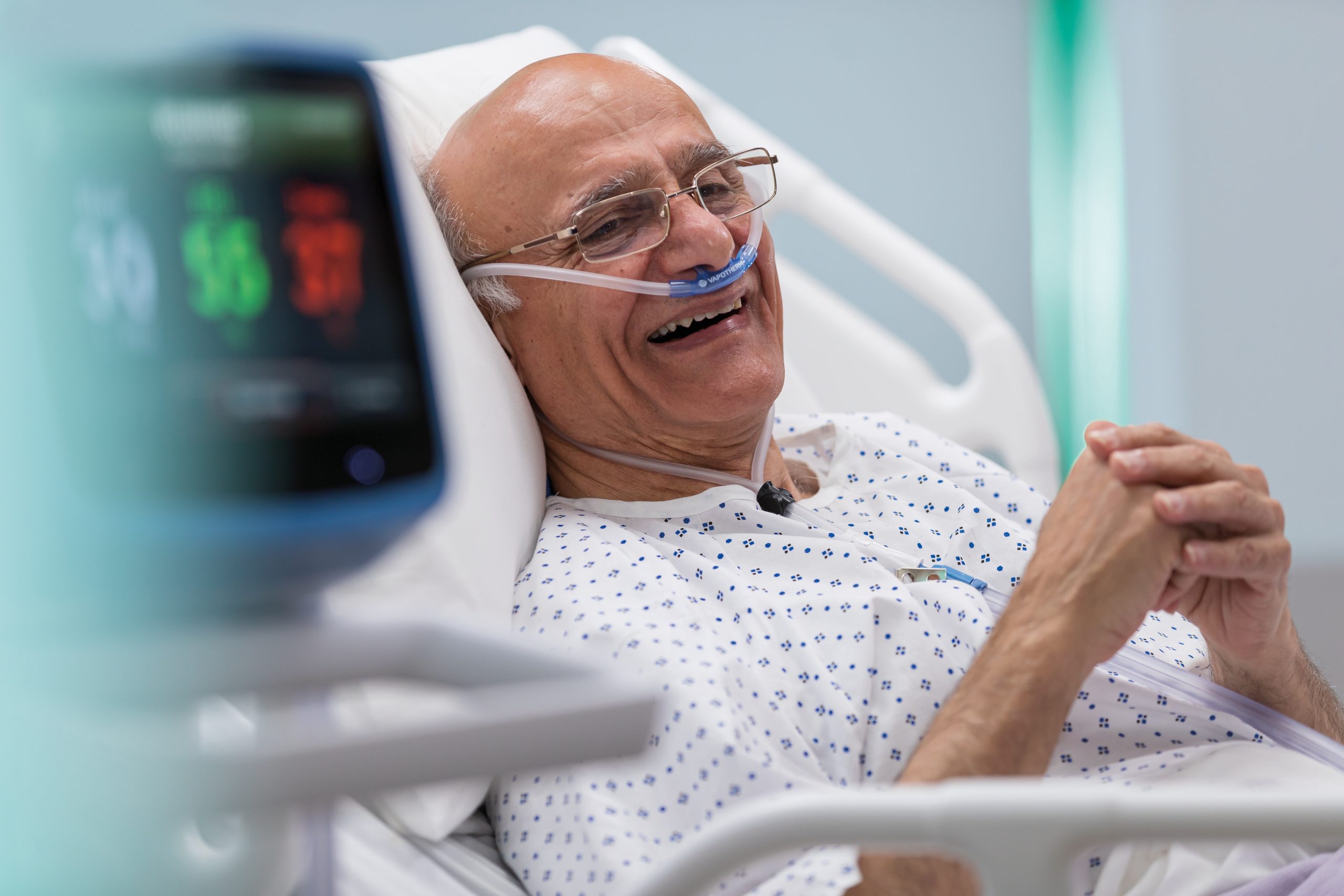 All Clinical Research
Go back to the Clinical Research table of contents
A Gentler Alternative to nCPAP for Your Infants
High Velocity Therapy for Neonatal Patients