.
.
Summary: Respiratory support for adult patients with COVID-19

Topic: Primary Support
Whittle JS, Pavlov I, Sacchetti, AD, Atwood C, Rosenburg MS. Respiratory support for adult patients with COVID-19. JACEP OPEN, 2020 April;1(2):95–101. doi: 10.1002/emp2.12071
Whittle et al. in a JACEP Open publication, issued evidence-based clinical guidance for high flow nasal oxygen (HFNO) including high velocity therapy as a preferred modality for COVID-19 patients with higher oxygen support requirements. The authors cite clinical evidence demonstrating HFNO is associated with lower mortality in hypoxemic respiratory failure, and compared to conventional oxygen therapy, HFNO is associated with decreased risk of subsequent intubation and need for ICU admission. The guidance recommends the treatment of patients with COVID-19 with increasing work of breathing, worsening hypoxia or failure to maintain O2 sat >90%, to consider high flow nasal oxygen therapy which includes high flow nasal cannula and high velocity nasal insufflation (also referred to as high velocity therapy).
The authors address the concern of respiratory pathogen spread and explain that the degree of aerosolization from HFNO has been shown to be minimal with these devices and report HFNO is now recommended by several medical societies worldwide as the oxygenation therapy of choice in patients as a therapy for COVID-19 respiratory failure. The authors also advise awareness to aerosol generating potential of all devices, including nasal cannulas, simple face masks, and venturi masks and advise maximum personal protective equipment (PPE) with N-95 masks and eye protection in addition to negative pressure rooms for all suspected COVID-19 patients requiring any form of supplemental oxygen therapy.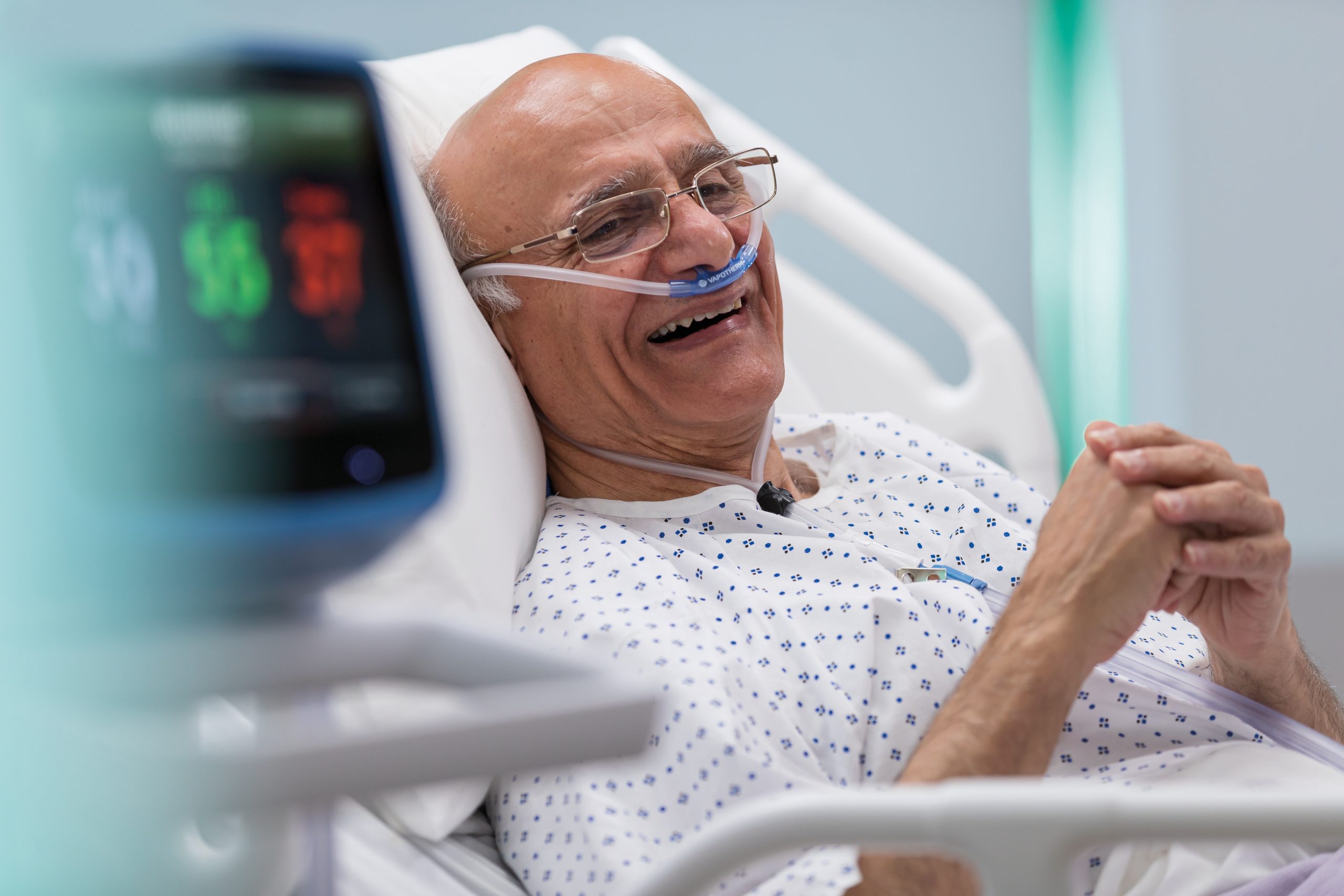 All Clinical Research
Go back to the Clinical Research table of contents
Vapotherm High Velocity Therapy on COVID-19 Patients
An Evidence-Based Guide