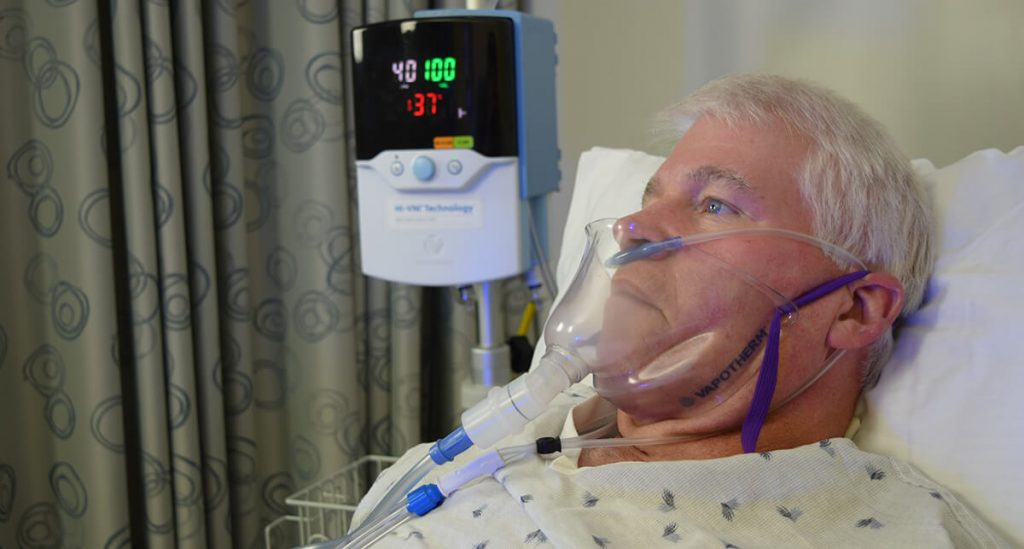 FELIX-1
Negative Pressure Scavenger Kit
Creates area of negative pressure at the patient's face
May help capture potentially infectious particles
Replicable design made with common components
Proceeds to benefit AARC, ACEP, and ENA
Particle Capture
A modified face-tent adapted to connect to hospital suction, the FELIX-1 creates a local area of negative pressure around the patient's nose and mouth while maintaining an open system.
The configuration is designed to draw in exhaled particles from patients being treated with Vapotherm high velocity therapy. It can be used for patients with airborne or droplet-transmitted infectious diseases, such as COVID-19.
Conveniently Kitted
The FELIX-1 Negative Pressure Scavenger Kit is a fully-packaged, prebuilt setup intended to help streamline workflows and increase awareness of this approach as an additional tool for clinicians at the frontlines of the COVID-19 pandemic.
A limited supply of kits will be hand-built and distributed by Vapotherm.
About the FELIX-1
Felix Khusid, an RRT working in New York City, shared this previously implemented design with Vapotherm during the first wave of COVID-19. We tested the approach using a similar computer model showing the efficacy of surgical masks for capturing particulate spread to help reduce risk of transmission. The results inspired us to share it with our community of clinicians using Vapotherm high velocity therapy. Visit vapotherm.com for more information on the results.
Portions of the proceeds from the FELIX-1 Negative Pressure Scavenger Kits will be
donated to the AARC, ACEP, and ENA to support frontline caregivers and their
families during COVID-19.
Contact Your Local Vapotherm Representative
to Learn More