Administre medicamentos en aerosol sin interrumpir la terapia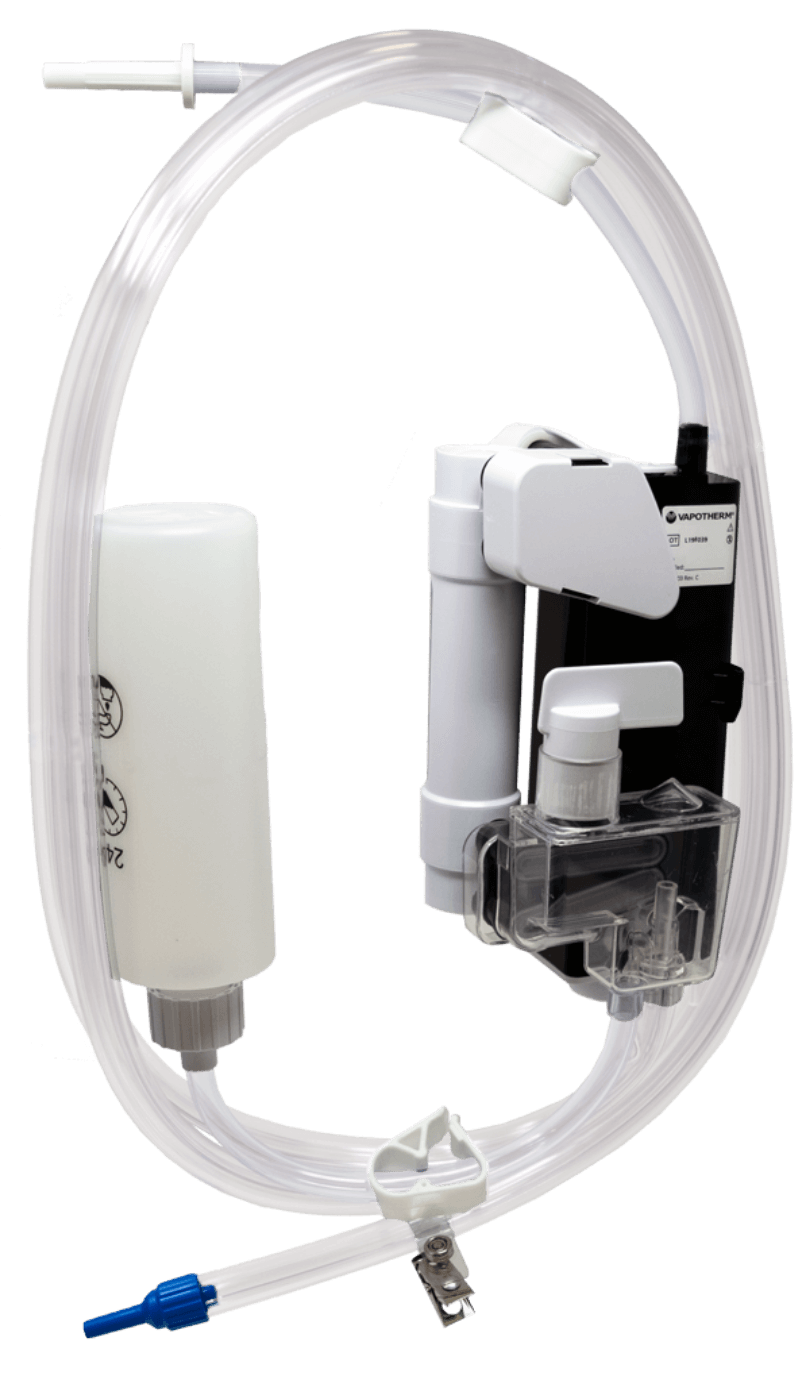 Con el circuito desechable en aerosol del paciente (ADPC, por sus siglas en inglés Aerosol Disposable Patient Circuit), puede agilizar la administración de medicamentos en aerosol para pacientes en terapia de alta velocidad.
Introduzca el medicamento en la máquina y deje que el sistema se lo administre al paciente
Diseñado específicamente para usar con Aerogen® Solo*
Compatible tanto para nebulización continua como intermitente
Comodidad y conveniencia
El ADPC es seguro y eficaz para sus pacientes y conveniente para usted.
Manejo clínico mínimo de condensado.
El circuito está pre-montado y listo para usar.
Diseñado para la comodidad del paciente con una cámara de mezcla integrada.
Puede ser mejor tolerado que una boquilla o máscara de aerosol1
Cómoda administración de medicamentos en aerosol para los pacientes que respiran solo por la nariz.

¿Tiene dudas sobre la administración de aerosoles para pacientes con COVID-19?
Inscríbase en el curso gratuito, CRCE/CE, Administración de medicamentos en aerosol en COVID-19.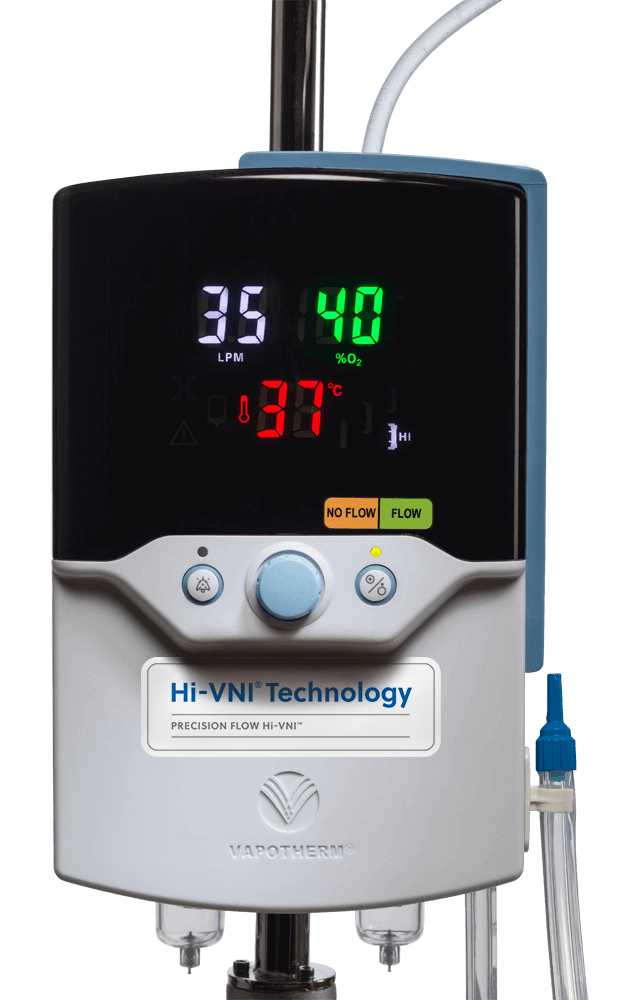 Request a Demo
Learn how you can introduce High Velocity Therapy in your pediatric department. Our team is standing by to help answer all of your questions and get started.
SOURCES: [1] DiBlasi RM. Clinical Controversies in Aerosol Therapy for Infants and Children. Respiratory Care 2015;60(6):894-914; discusión 914-896. – Datos disponibles previa solicitud. Respiratory Care 2015;60(6):894-914; discussion 914-896. – Data available upon request. [*] A* AEROGEN es una marca comercial de Aerogen, Inc. Vapotherm no fabrica Aerogen Solo.