Deliver Aerosolized Drugs Without Disrupting Therapy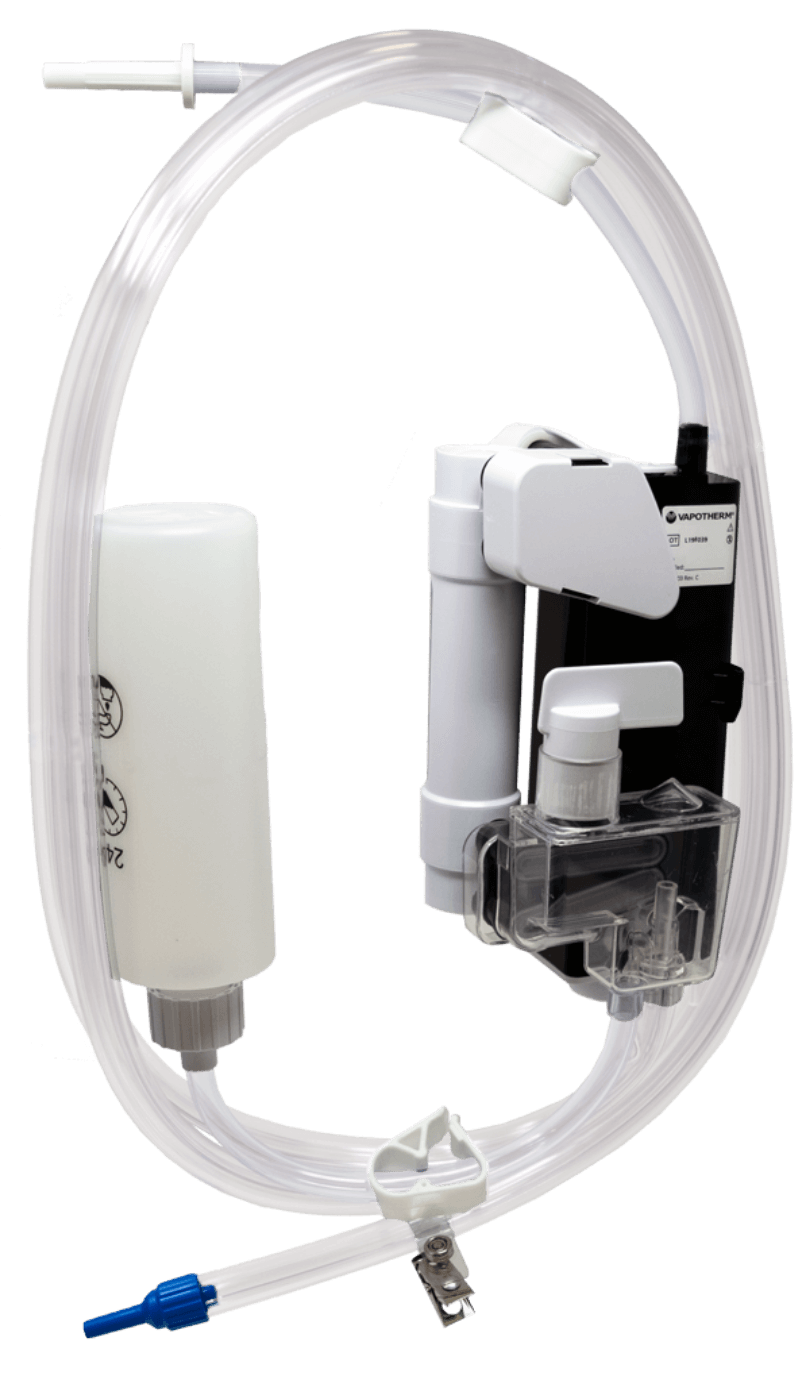 With the Aerosol Disposable Patient Circuit (ADPC), you can streamline delivery of aerosol medication for patients on high velocity therapy.
Introduce the medication at the machine, let the system deliver it to the patient
Designed specifically for use with Aerogen® Solo*
Compatible for both continuous and intermittent nebulization
Comfort and Convenience
The ADPC is safe and effective for your patients, while convenient for you.
Minimal clinician condensate management
Circuit is pre-assembled and ready to go right out of the bag
Designed for patient comfort with an integrated mixing chamber
May be better tolerated than an aerosol mouthpiece or mask [1]
Convenient aerosol medication delivery for obligate nose breathers

Wondering About Aerosol Delivery for COVID-19 Patients?
Enroll in the free, on-demand CRCE/CE course Aerosol Drug Delivery in COVID-19.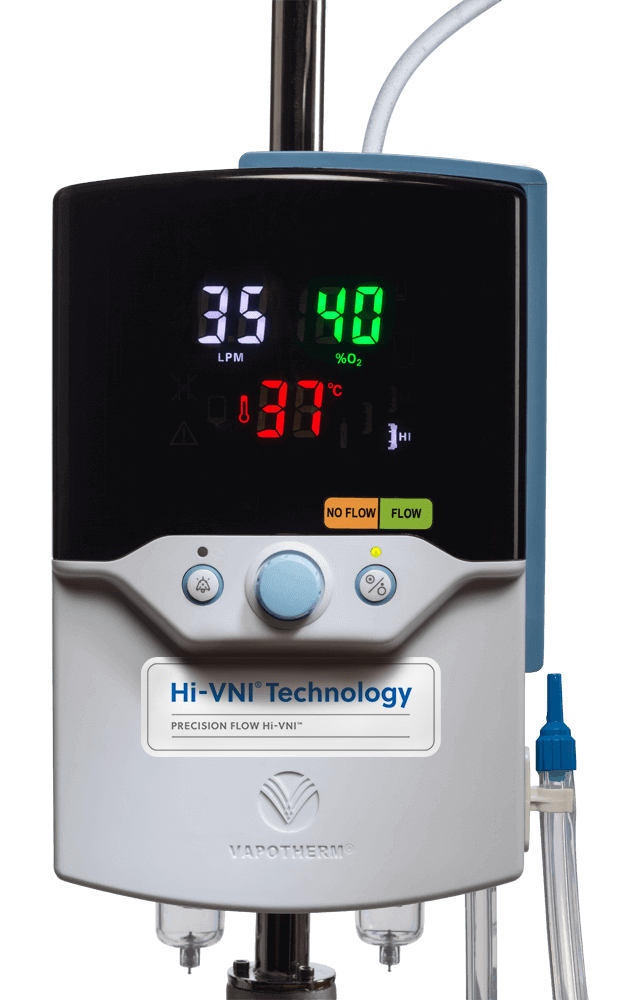 Request a Demo
Learn how you can introduce High Velocity Therapy in your pediatric department. Our team is standing by to help answer all of your questions and get started.
SOURCES: [1] DiBlasi RM. Clinical Controversies in Aerosol Therapy for Infants and Children. Respiratory Care 2015;60(6):894-914; discussion 914-896. – Data available upon request. [*] AEROGEN is a trademark of Aerogen, Inc. Vapotherm does not make the Aerogen Solo.