Innovating the non-invasive respiratory support category for more than 20 years.
Vapotherm high velocity therapy is more than oxygen therapy. It is a fast and safe way to provide treatment for undifferentiated respiratory distress with one single tool.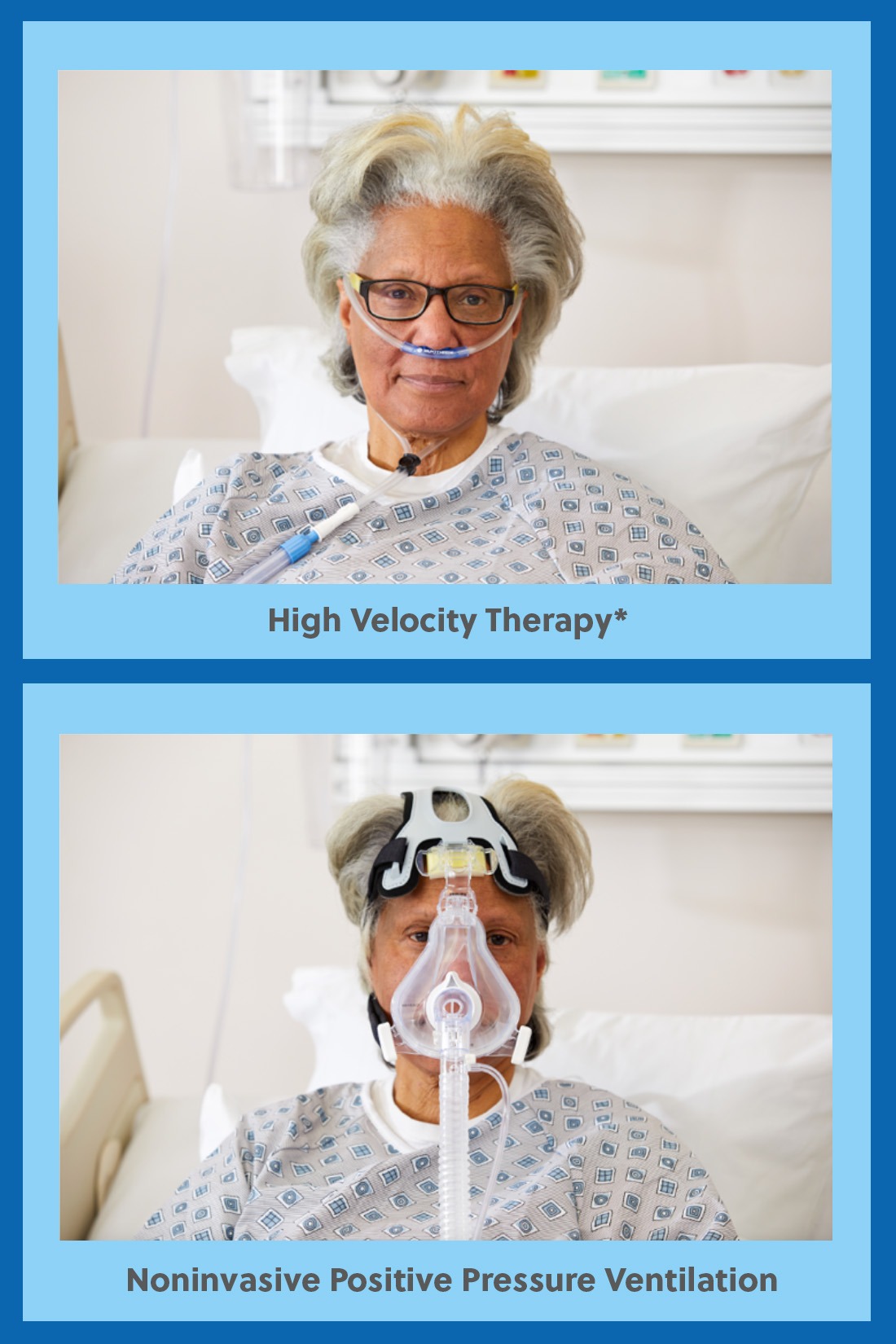 Mask-Free Respiratory Support

Up to a third of your patients needing respiratory support may be mask-intolerant.
Whether due to anxiety, injury, or even a beard, using mask-based therapies with these patients can risk treatment failures, increased cost of care, and escalation of care.
Vapotherm high velocity therapy provides proven comfortable respiratory support without the need for a mask. High Velocity Therapy is an approach that rethinks respiratory support with patient comfort and compliance in mind.

A Frontline Solution from Neonates to Adults
High velocity therapy is backed by a large and growing body of research across patient populations. Randomized controlled trials have shown high velocity therapy to be non-inferior to NiPPV in preventing intubation for spontaneously breathing patients, from premature babies in the NICU to COPD patients experiencing moderate to severe acute exacerbations in the Emergency Department and the ICU.[1][2]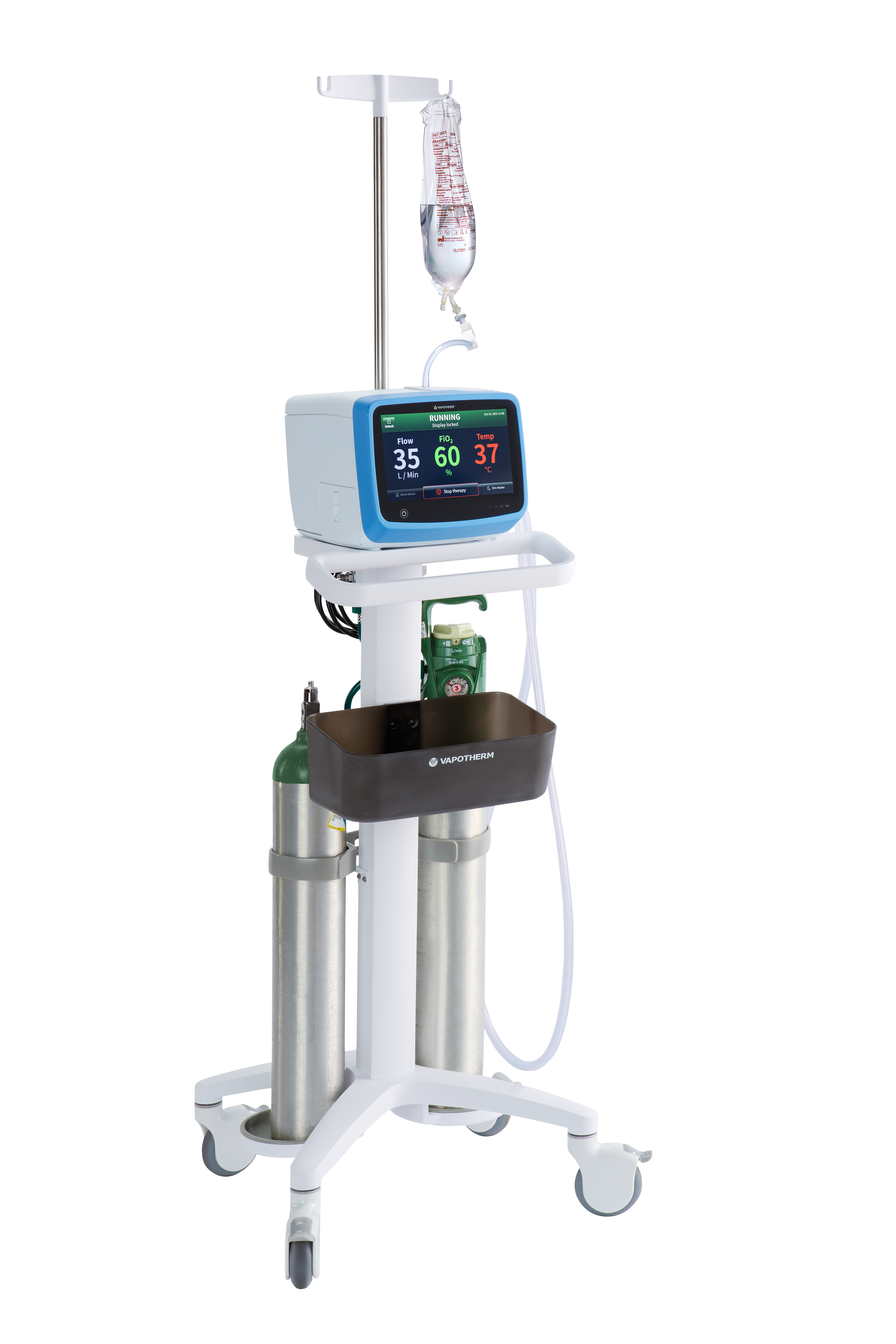 HVT® 2.0 System
(Pediatrics to Adults)
Mask-Free respiratory support with Vapotherm HVT® 2.0 lets you improve your experience as well as your patients'– realize ease of care anytime and anywhere within your hospital.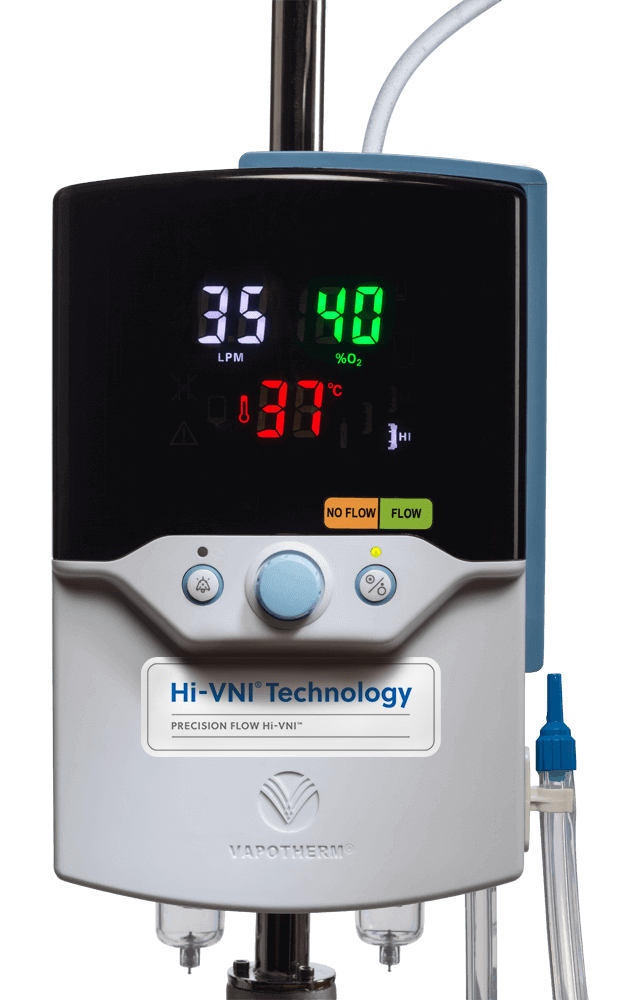 Precision Flow Hi-VNI®
(Neonates)
The Precision Flow Hi-VNI® lets you deliver Mask-Free Respiratory Support with one blue button.
Trusted by Over
2,400
Hospitals
Treated More Than
3.3 million
Patients
Trusted Around the World
Vapotherm high velocity therapy is a fast and safe approach for patient populations from premature neonates to hypercapnic COPD patients. Trusted and available in more than 40 countries.

Request a Demo
Our Sales and Clinical Team is ready to help you improve patient care with Vapotherm® high velocity therapy.
SOURCES:
[1] Neonates: Lavizzari A, et al. Heated, Humidified High-Flow Nasal Cannula vs Nasal Continuous Positive Airway Pressure for Respiratory Distress Syndrome of Prematurity: A Randomized Clinical Noninferiority Trial. JAMA Pediatr. 2016 Aug 8.
[2] Adults: Doshi P, Whittle JS, Bublewicz M, Kearney J, Ashe T, Graham R, Salazar S, Ellis TW Jr, Maynard D, Dennis R, Tillotson A, Hill M, Granado M, Gordon N, Dunlap C, Spivey S, Miller TL. High-Velocity Nasal Insufflation in the Treatment of Respiratory Failure: A Randomized Clinical Trial. Ann Emerg Med. 2018 Jul;72(1):73-83.