Innovating the non-invasive respiratory support category for more than 20 years.
Vapotherm high velocity therapy is more than oxygen therapy. It is a fast and safe way to provide treatment for undifferentiated respiratory distress with one single tool.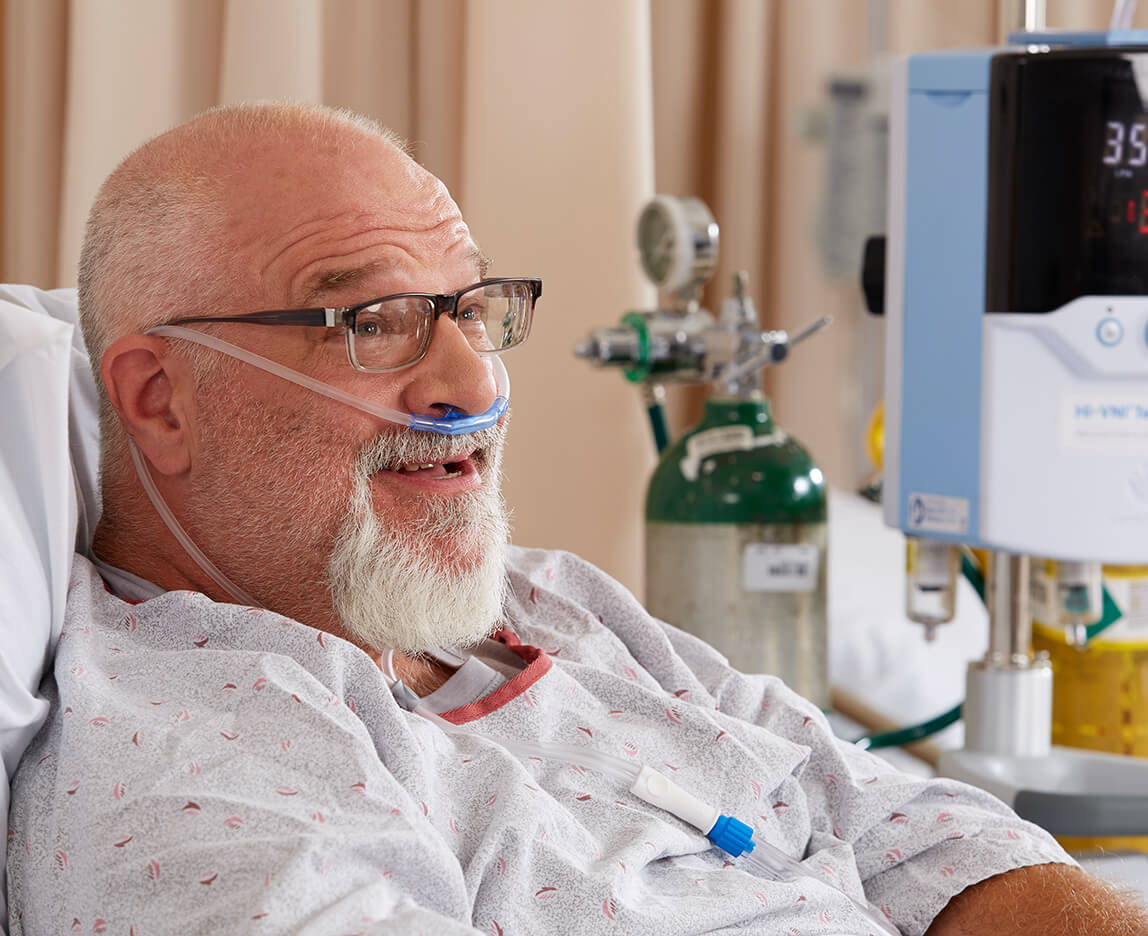 Mask-Free Respiratory Support
Up to a third of your patients needing respiratory support may be mask-intolerant.
Whether due to anxiety, injury, or even a beard, using mask-based therapies with these patients can risk treatment failures, increased cost of care, and escalation of care.
Vapotherm high velocity therapy provides proven comfortable respiratory support without the need for a mask. High Velocity Therapy is an approach that rethinks respiratory support with patient comfort and compliance in mind.
A Frontline Solution for COVID-19 Patient Care
As an advanced form of high flow nasal cannula with precise controls, EMR connectivity, and versatile treatment options — high velocity therapy has become a proven tool at the frontlines of the COVID-19 pandemic.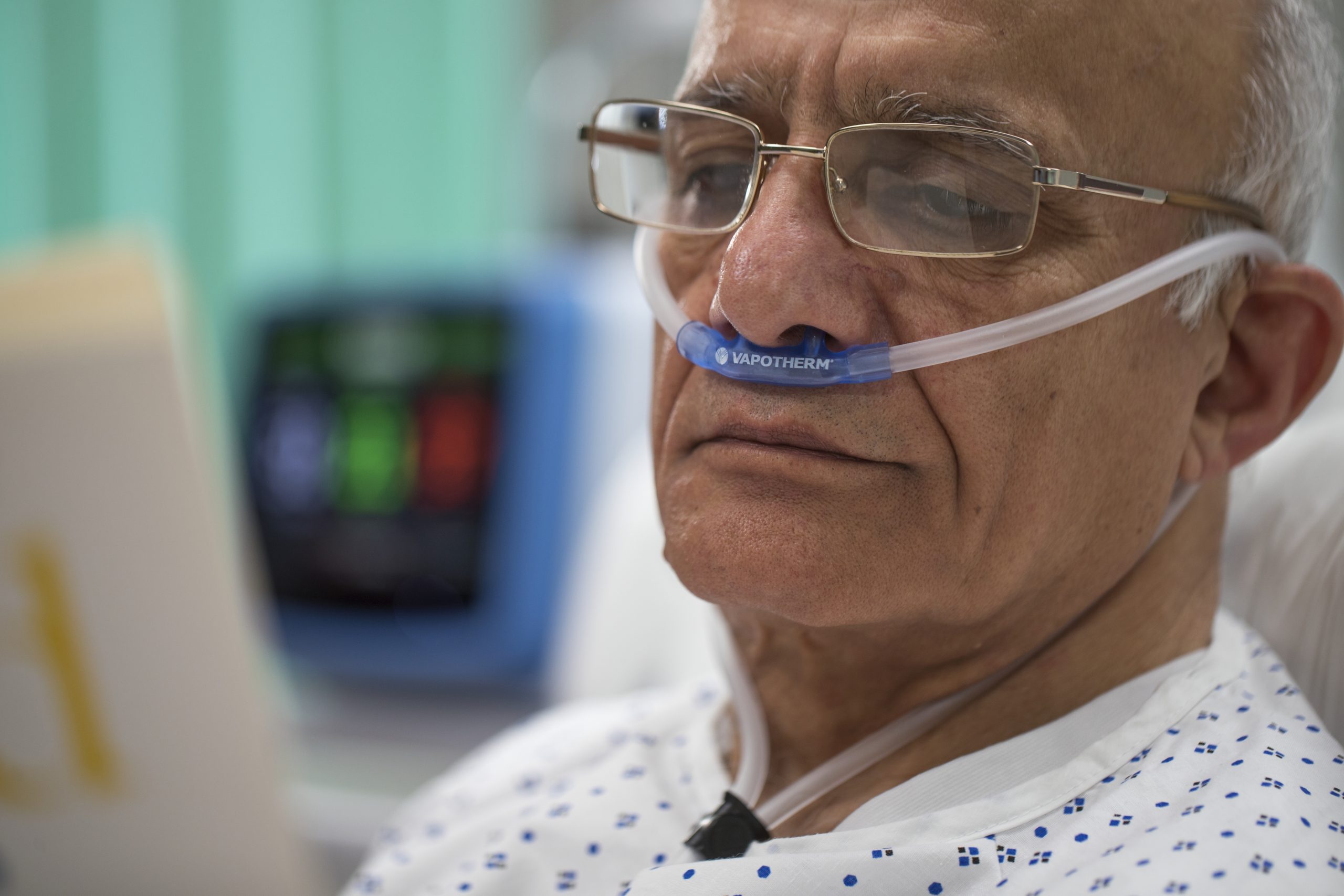 One Clinically Proven Tool from NICU to Emergency Room

Disclaimer: High Velocity Therapy is not intended to provide the total ventilatory requirements of the patient.  For spontaneously breathing patients only.

High velocity therapy is backed by a large and growing body of research across patient populations from COPD patients in your Emergency Department, to many of your most delicate patients in Neonatal Intensive Care.
For adult patients, high velocity therapy provides respiratory support without the need for a mask or high pressures.
For your smallest patients, our open system, precision controls, and soft nasal cannula offer a clinical alternative to nCPAP that doesn't prohibit feeding or kangaroo care.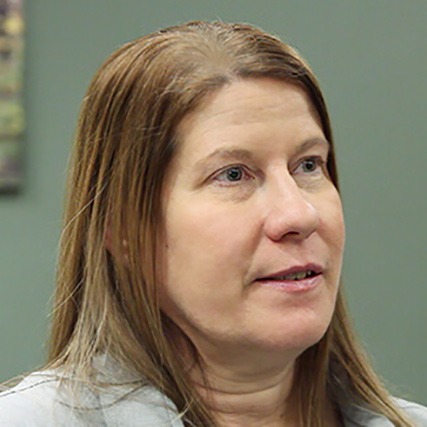 More Freedom to Focus on your Patients
"We initially decided to start using the Vapotherm in our Emergency Department because we were educated on the fact that not all patients who are having a COPD exacerbation necessarily need non-invasive positive pressure ventilation. Now, we use the Vapotherm instead to rescue these patients much more comfortably and less invasively."

Shirley Gresham, RRT, RCP
Cardiopulmonary Supervisor
Norman Regional Health System
Trusted by Over
2,200
Hospitals
Treated More Than
3.3 million
Patients
Trusted Around the World
Vapotherm high velocity therapy is a fast and safe approach for patient populations from premature neonates to hypercapnic COPD patients. Trusted and available in more than 40 countries.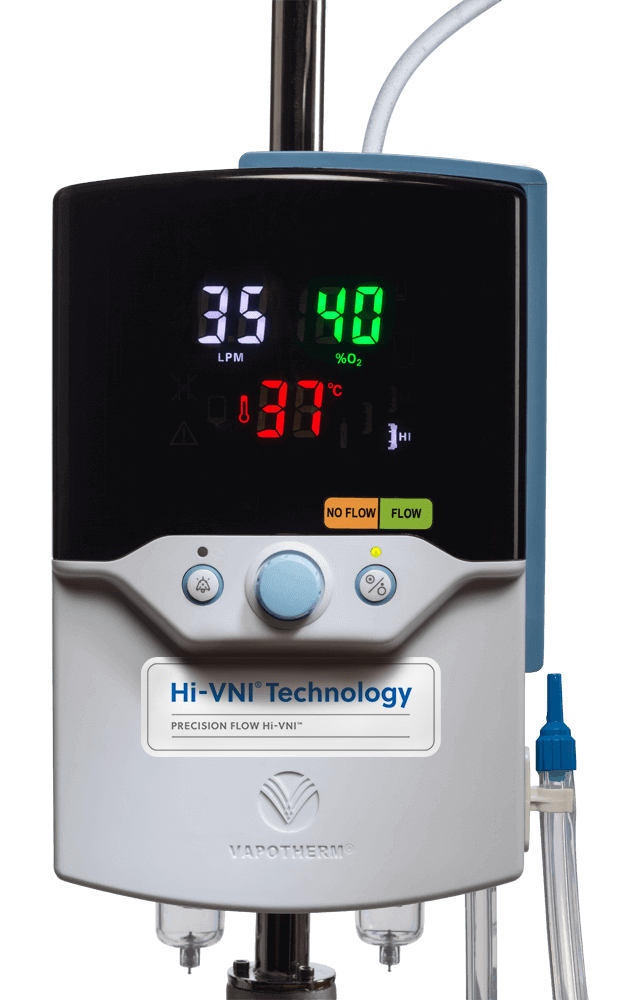 Category of One
Vapotherm's Precision Flow system is unique. This mask-free form of respiratory support is currently the only high flow/high velocity technology to be FDA cleared to treat patients in respiratory distress.
With high velocity therapy, the inventors of high flow bring you an advanced form of high flow nasal cannula. High velocity therapy offers the comfort and clinical simplicity of high flow with efficient respiratory support needed for patients with acute respiratory distress.
Many companies offer you scores of tools for a variety of patients.
We offer you one adaptable solution for a variety of patient needs.
From ED to NICU, learn how one respiratory therapy can support multiple areas of care.