1. Clean patient's face
With the patient in supine position, make sure his/her face is clean.
3. Place half of duoDERM Spot
on each cheek
Peel off the backing of each duoDERM Spot and place them halfway between the patient's ear and corner of their lip.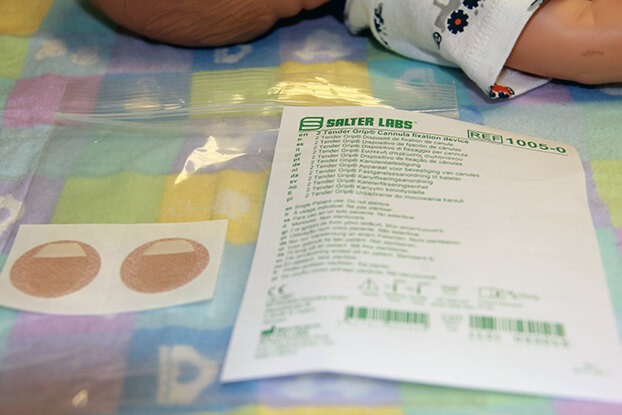 4. Place one Tender Grip over each DuoDERM Spot
Remove Tender Grips from their package and place them over each Spot with the white tab facing the top of the patient's head. Pull down each tab.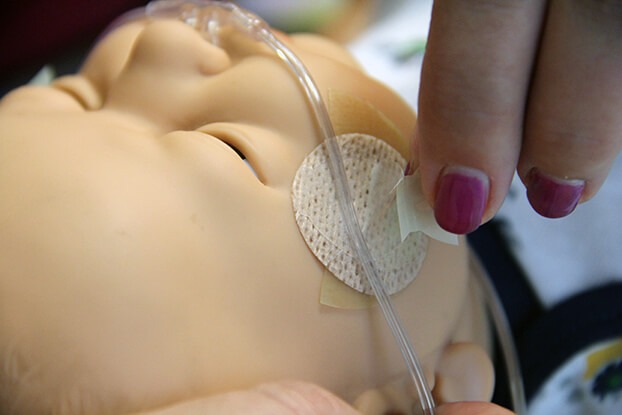 5. Place appropriate size cannula in patient's nares with tubing on adhesive
Pull down the tabs from the Tender Grips and place the cannula tubing across the exposed adhesive. Replace the clear covering over the cannula tubing.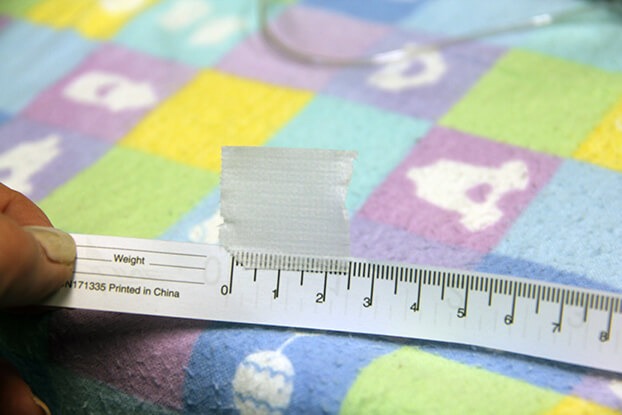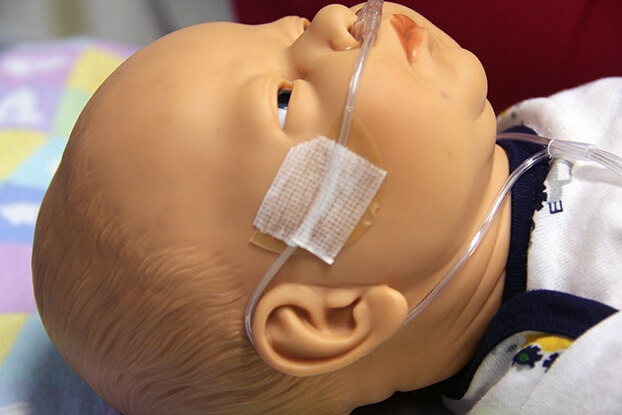 6. Place two pieces of tape (2 cm long) over cannula tubing on DuoDerm Spot