A Vapotherm Center of Excellence
Madonna Rehabilitation Hospitals is comprised of two Inpatient Rehabilitation Hospitals and two Long Term Acute Care Hospitals with a total of 224 hospital beds over two campuses. The Benedictine Sisters in Yankton, South Dakota, established Madonna, a Catholic Hospital, in 1958. Since its beginning, Madonna has been committed to rehabilitation, hospitality and innovation — a legacy held for nearly 60 years.
In 2017, Vapotherm designated Madonna as the second Center of Excellence. With a focus on innovation in patient care, Madonna's core values align with Vapotherm's for a true partnership in changing patient care.
The information, data, and testimonials presented on this page derive from the experience of Madonna. Although individual results may vary, Vapotherm believes Madonna's story represents a powerful example of the impact Vapotherm's humidification can have in an LTACH setting.
Dedicated Pulmonary Program
Madonna's Pulmonary Program serves children and adults with acute or chronic pulmonary conditions that oftentimes lead to dependence on tracheostomy tubes and/or mechanical ventilation. Their goal is to achieve the highest level of independence and quality of life possible.
Madonna has more than 80 skilled respiratory therapists trained in the specialized care of adults and children with pulmonary conditions. The respiratory team uses a transdisciplinary and individualized approach to ventilator and tracheostomy tube weaning and/or management.
History of Innovation in Patient Care
Although the national standard for humidification for tracheostomy patients is cool mist, Madonna Rehabilitation Hospitals has always incorporated warm mist humidification in the care of tracheostomy patients. Innovation is one of Madonna's core values and represents their emphasis in using the latest technology in patient care.
Hear what Madonna's Respiratory Director has to say about the importance of innovation in patient care.
Something We Had to Do
When the Vapotherm heated humidification system/technology presented itself to us, there was no question that this is something we needed to implement to be able to provide the highest standard of care for these patients. We transitioned successfully to the Vapotherm Precision Flow technology in January of 2016 as the standard of care for our tracheostomy tube patients in our Specialty hospitals.
Protocols to Standardize
Madonna has developed protocols for their ventilator weaning and decannulation processes that include the use of Vapotherm.
To receive a copy of these protocols, Contact Us
Listen to Ronald Jensen's experience at Madonna weaning off the ventilator.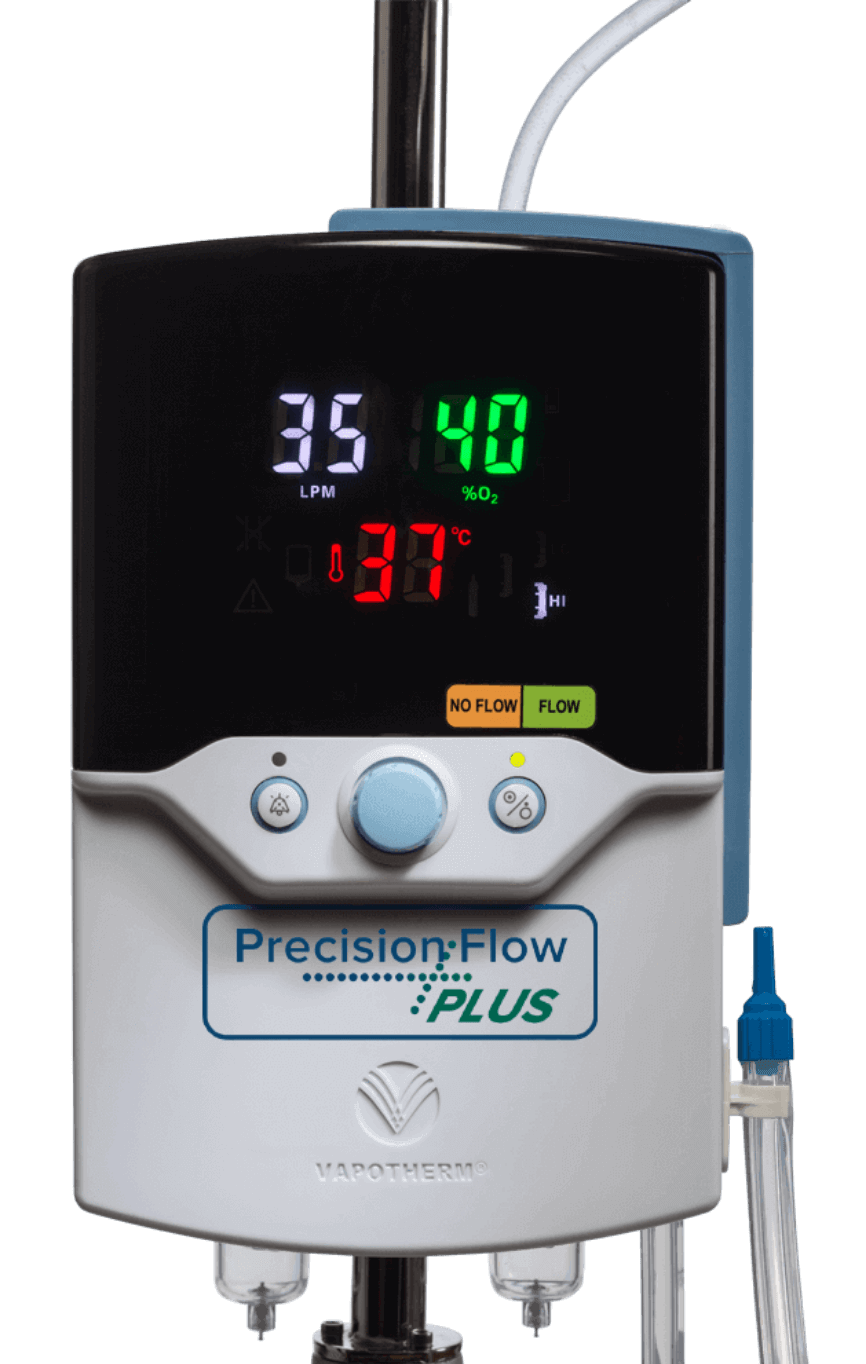 Interested in learning more about how Madonna implemented Vapotherm?