Putnam County Hospital saves money and improves patient experience with Vapotherm®
Putnam County Hospital in Greencastle, Indiana serves a population of 36,000 people, with a high incidence of COPD and emphysema.
The hospital invested in Vapotherm as they saw it as a more comfortable alternative to NIPPV for treating undifferentiated respiratory distress that offered the following potential clinical and economic benefits:
Reduced patient transfers
Greater patient satisfaction
Lower capital investment
In depth training and 24/7 Technical and Clinical Support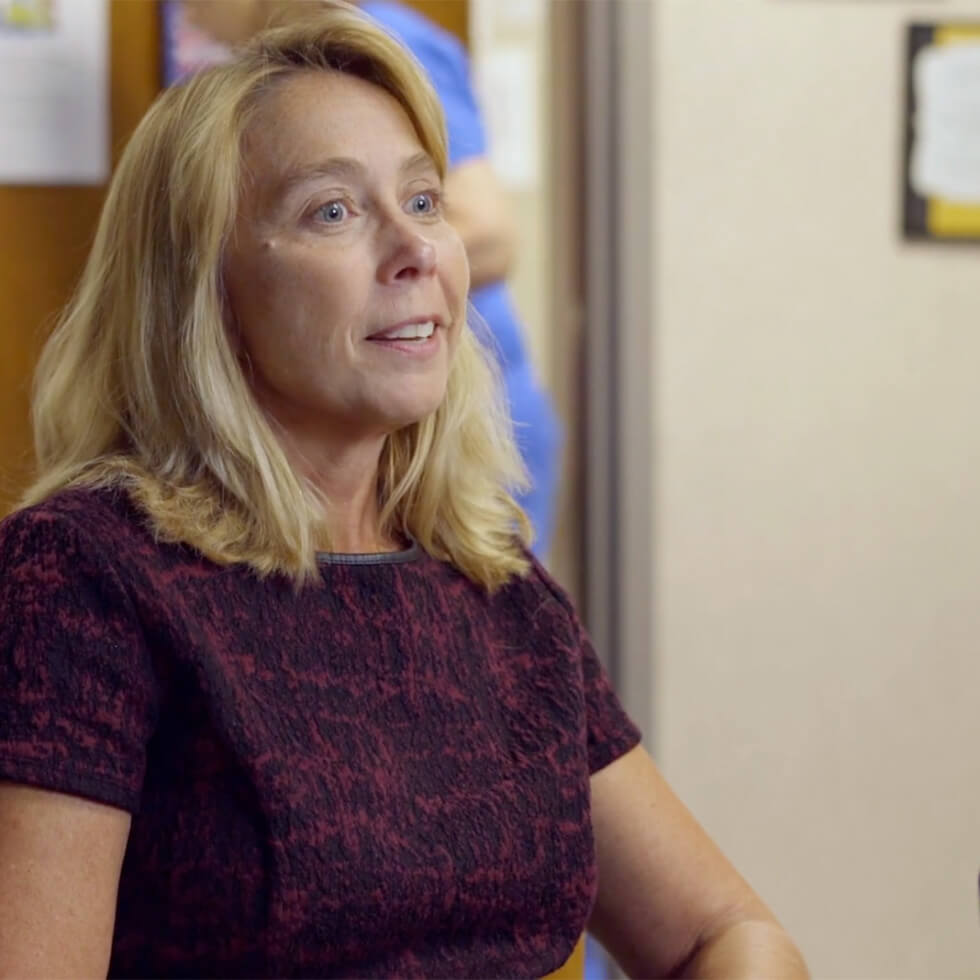 Treating Undifferentiated Respiratory Distress With a Nasal Cannula
My burning question was "well what does it do for the pH? What does it do for the PCO2? Show me the numbers, show me the improvements. … What eventually kind of pushed me over the edge was the study showing the comparison between Vapotherm and another pressure supported device.

SHARON NICOSON, ACNP-BC
HOSPITALIST NURSE PRACTITIONER
PUTNAM COUNTY HOSPITAL
Saving money with
Vapotherm over NIPPV
"The Vapotherm with the compressor was probably half of the cost and some of them it was a third of the cost. So it was a pretty significant difference [by comparison to NIPPV]."

TRAVIS STEPRO, RRT, RPFT
MANAGER OF RESPIRATORY CARE
PUTNAM COUNTY HOSPITAL
"The second part that we firmly believed during our research and evaluation is that [Vapotherm] would allow us to treat patients here on an in-patient basis that otherwise would have been transferred to a tertiary care hospital. And if we don't have the volumes, and if we have patient out migration for those types of services, then we don't have the volumes that would contribute to financial sustainability."

DENNIS WEATHERFORD
CEO
PUTNAM COUNTY HOSPITAL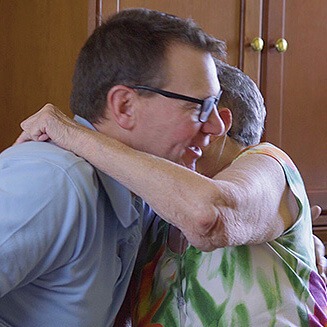 Treating Undifferentiated Respiratory Distress With a Nasal Cannula

"When we were evaluating the Vapotherm technology versus the other methodologies, part of what we looked at was the patient experience and from all of our research, patients seem to have a better sense of satisfaction with that technology as opposed to the other modalities. … Especially in a rural setting, their ability to recommend the facility, their experience that they go away with, that kind of wow factor of exceeding their expectations. Those are the types of things, that word of mouth marketing, to their friends, neighbor and family of "I went to Putnam County Hospital and it was a wonderful experience." Those are the types of things that drive volume and those are the types of things that keep patients local."

DENNIS WEATHERFORD
CEO
PUTNAM COUNTY HOSPITAL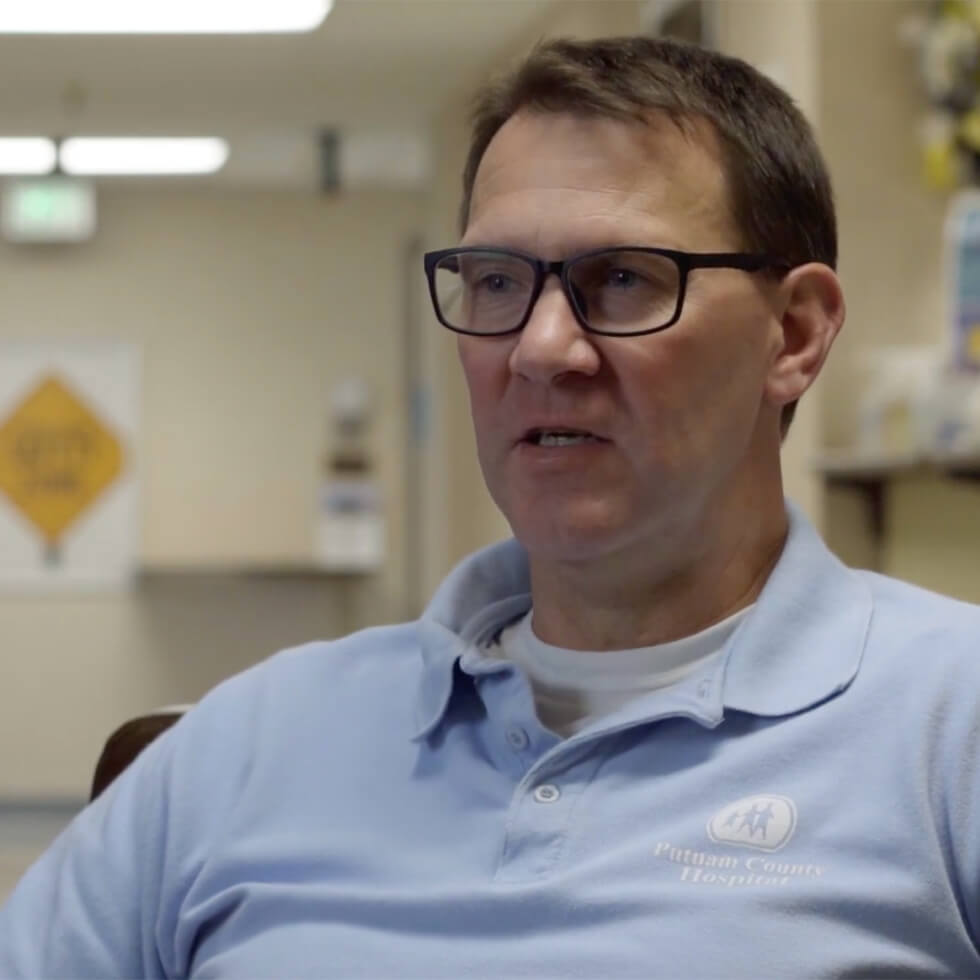 Receiving Support During Change-management
"Vapotherm was there from even before the beginning … they were there through that whole process, helped us learn how to use it, both from an emergency room standpoint and then our intensive care unit. … And now that we've had it a few months, they're still checking in and making sure that everything is running smoothly. So, we're very happy with the education."

CRAIG JOHNSON, DO, AAFP
HOSPITALIST
PUTNAM COUNTY HOSPITAL
Download our guide to managing mask-intolerant patients.