A Gentler Alternative to nCPAP in the NICU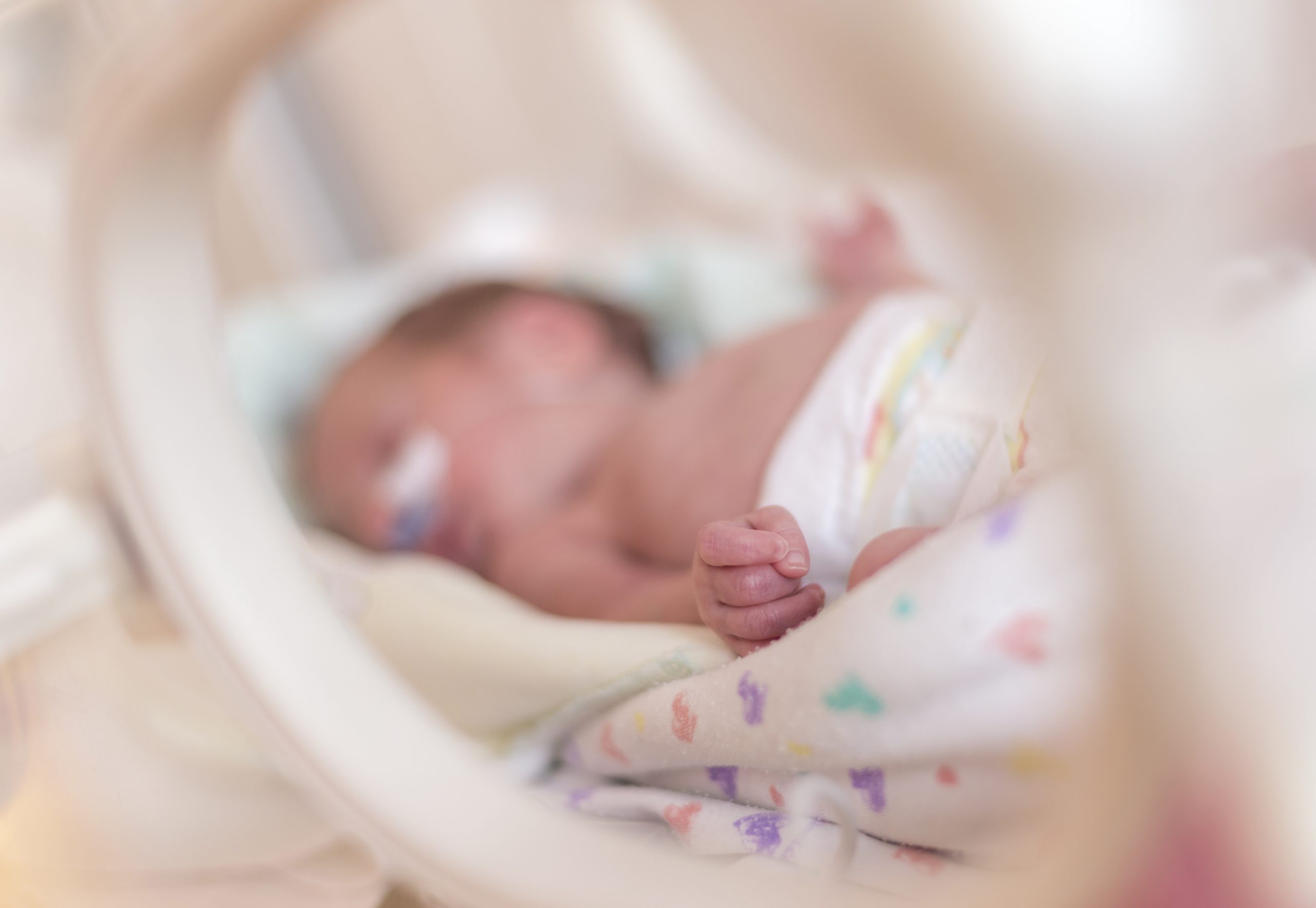 Although nCPAP is the gold standard primary respiratory support for premature neonates, it also causes nasal injury in 20%-100% of that vulnerable population.[1] This is quite a wide range as the prevalence of nasal injury varies and is based on multiple factors, including the baby's gestational age and birth weight.[2]
One randomized, controlled trial that examined the frequency of nasal trauma between nCPAP prong vs. mask interfaces concluded: "Irrespective of the type of nasal device used, nasal trauma is common during nCPAP treatment, which should therefore be terminated as soon as possible."[3]
While hydrocolloid dressing,[4] interface rotation, and other practices have been shown to reduce the incidence of injury secondary to nCPAP, a solution for avoiding skin breakdown would be to not use either nCPAP prong or mask interfaces.
These well-known limitations of nCPAP are why many clinicians choose to use High Flow Nasal Cannula (HFNC) when possible. However, HFNC hasn't been shown to be a viable alternative to nCPAP when it comes to providing primary support.[5,6] Vapotherm® high velocity therapy offers a viable alternative that combines the best features of HFNC and nCPAP.
Gentle Without Compromising Efficacy
Vapotherm high velocity therapy is Mask-Free NIV® for spontaneously breathing patients. As such, it is an innovation among NIV modalities as it uses a nasal cannula interface. It is the only mask-free and seal-free therapy clinically proven as an alternative to CPAP for both
High velocity therapy delivers similar clinical efficacy to CPAP, but with a lower risk of nasal trauma.[1]
Nasal cannula interfaces are associated with significantly reduced rates of nasal injury by comparison to common nCPAP interfaces as demonstrated by Imbulana et al.[1] Their pooled analysis of seven studies showed that there is a 14% reduced risk (95%CI 10-17%) of nasal injury with HFNC/high velocity therapy cannulae as compared to nCPAP.
More Appealing for Skin to Skin Care
Although it is the current gold standard for NICU respiratory care, nCPAP presents some difficulties when it comes to developmental care, especially skin-to-skin care, and nursing. Handling the baby creates a risk of leaking at the interface that could compromise the efficacy of the therapy.
It can be easy to see how a mask-free form of NIV would be more appealing to parents as it allows them to see their baby's face. Because high velocity therapy is an open system and doesn't rely on pressure as its primary mechanism of action, the risk of compromising therapy efficacy is minimized for routine care, such as handling the baby during breastfeeding, skin-to-skin care, or kangaroo care.
So long as the loosely fitting cannula stays on the baby's face and no more than 50% of the nares are occluded, high velocity therapy can deliver effective therapy. It can be used for primary respiratory support while allowing families to bond and reduce the risk of nasal injury.
Learn more about high velocity therapy in the NICU
REFERENCES
[1] Imbulana DI, Manley BJ, Dawson JA, Davis PG, Owen LS. Nasal injury in preterm infants receiving non-invasive respiratory support: a systematic review. Arch Dis Child Fetal Neonatal Ed. 2018 Jan;103(1):F29-F35. doi: 10.1136/archdischild-2017-313418. Epub 2017 Sep 28.
[2] Zivanovic S, Scriven A, Panza R, Reynolds P, Laforgia N, Ives KN, Roehr CC Nasal High-Flow Therapy as Primary Respiratory Support for Preterm Infants without the Need for Rescue with Nasal Continuous Positive Airway Pressure Neonatology 2019;115:175–181.
[3] Yong S, Chen S, Boo N Incidence of nasal trauma associated with nasal prong versus nasal mask during continuous positive airway pressure treatment in very low birthweight infants: a randomised control study Archives of Disease in Childhood – Fetal and Neonatal Edition 2005;90:F480-F483.
[4] Xie, Li-hua. Hydrocolloid dressing in preventing nasal trauma secondary to nasal continuous positive airway pressure in preterm infants. World J Emerg Med. 2014; 5(3): 218–222.doi: 10.5847/wjem.j.issn.1920-8642.2014.03.011.
[5] Roberts, Calum T., M.B., Ch.B., Louise S. Owen, M.D., Brett J. Manley, Ph.D., Dag H. Frøisland, Ph.D., Susan M. Donath, M.A., Kim M. Dalziel, Ph.D., Margo A. Pritchard, Ph.D., David W. Cartwright, M.B., B.S., Clare L. Collins, M.D., Atul Malhotra, M.D., and Peter G. Davis, M.D. for the HIPSTER Trial Investigators. "Nasal High-Flow Therapy for Primary Respiratory Support in Preterm Infants." New England Journal of Medicine. September 22, 2016; 375:1142-1151.
[6] Manley, Brett J., et al. Nasal High-Flow Therapy for Newborn Infants in Special Care Nurseries. N EnglJ Med 2019; 380:2031-2040. DOI: 10.1056/NEJMoa1812077.
[7] Lavizarri A, Colnaghi M, Ciuffini F, Veneroni C, Musumeci S, Cortinovis I, Mosca F. "Heated, humidified high-flow nasal cannula vs nasal continuous positive airway pressure for respiratory distress syndrome of prematurity – a randomized clinical noninferiority trial." JAMA Pediatr. 2016 Aug 8.
[8] Collins C, Holberton J, Barfield C, Davis P. "A randomized controlled trial to compare heated humidified high-flow nasal cannulae with nasal continuous positive airway pressure postextubation in premature infants." J Pediatrics. 2013 May; 162: 949-54.